Deck the Halls!   with Steve Marking, jazz singer pianist JoAnn Funk and bassist/singer Jeff Brueske 
Deck the Halls is a polished gem, packed with variety from three truly versatile performers. It combines the wow factor of virtuoso musicianship with hilarious storytelling and heartfelt expressions of the true spirit of Christmas.   
Baritone Steven Marking moves easily between the gorgeous classics like O Holy Night, Silent Night and the sly swing duet Baby It's Cold Outside, which he sings with JoAnn Funk.   
Jazz Singer Pianist JoAnn Funk adds her wit and a swinging piano style and a smoky voice that is all her own. She is well known to Twin Cities jazz fans and has a longtime artistic partnership in Jeff Brueske. The two are known for their intelligent arrangements, warm swinging sound and wide range of repertoire. "She's part Blossom Dearie, part Dusty Springfield, a bit Nellie McKay, a hint of Norah Jones and a splash of Diana Krall..." Bebopified. JoAnn is also an accomplished classical pianist.   
Bassist and Vocalist Jeff Brueske is equally comfortable in traditional jazz swing or adding a touch of arco beauty. His sweet singing style adds a wonderful element to this show.
Here's a one minute demo taken from their show at the Weber Center for the Performing Arts in La Crosse, Wisconsin.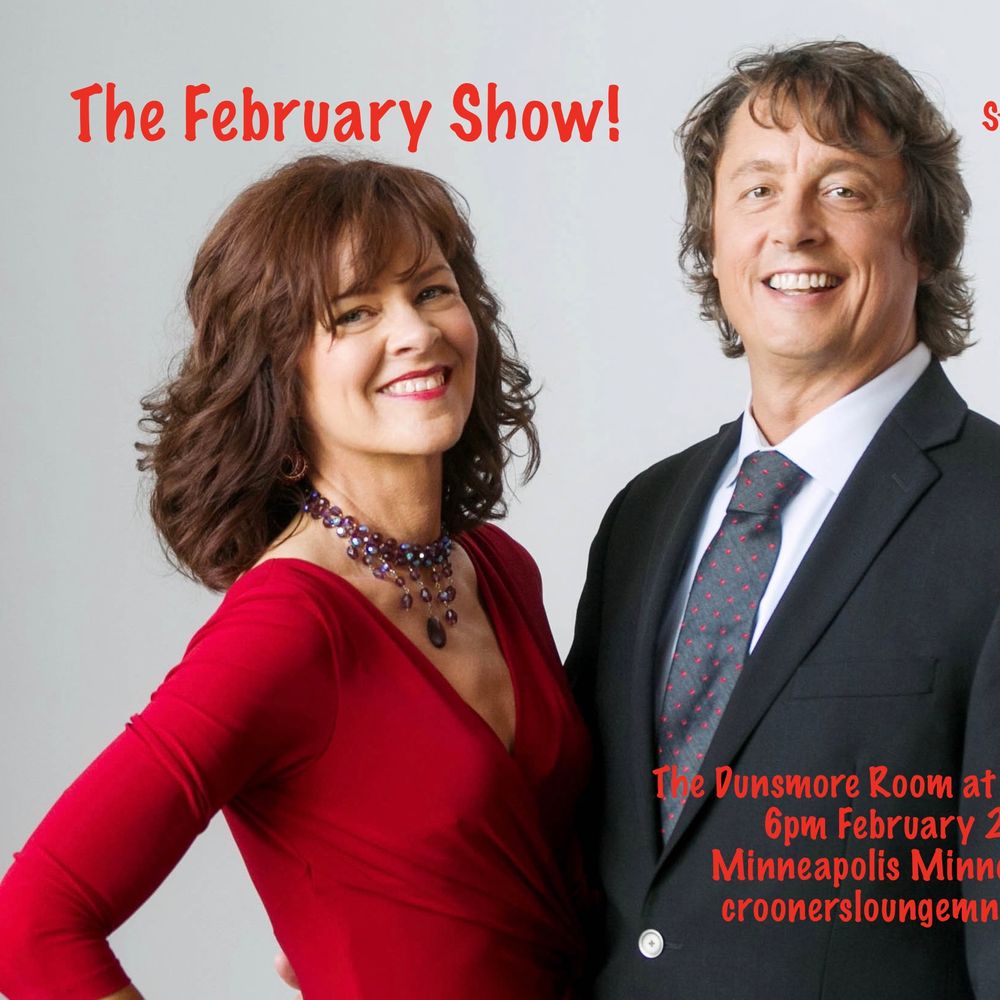 The February Show
 with Steve Marking, jazz singer pianist JoAnn Funk and bassist Jeff Brueske
Music and laughter - in February, just when we Minnesotans need it most! Of course February is the month of love and Valentine's Day. But there are many more holidays in February and this funny and inspiring show celebrates them all (including Do A Grouch A Favor Day), with a bit of romance thrown in for good measure.
Baritone Steven Marking will be performing an astonishing range of music, from songs of musicals to Schubert, Samuel Barber and Flanders and Swann.
Jazz pianist singer JoAnn Funk brings her unique piano vocal style and dry with to this entertaining show. After playing together with Jeff Brueske for many years, the two are a delight to hear together, with intelligent and beautiful arrangements and great musicianship. Her style has been compared to Blossom Dearie and Diana Krall but is very much her own.
Bassist and vocalist Jeff Brueske rounds out the versatile and talented trio, adding swing and beauty to everything, and also doing some great singing. Jeff might be the most understated musician you will ever meet. He is a choir director, educator, has a master's degree in guitar performance and is also a fine bassist. His vocals are a treat and are reminiscent of John Pizzarelli.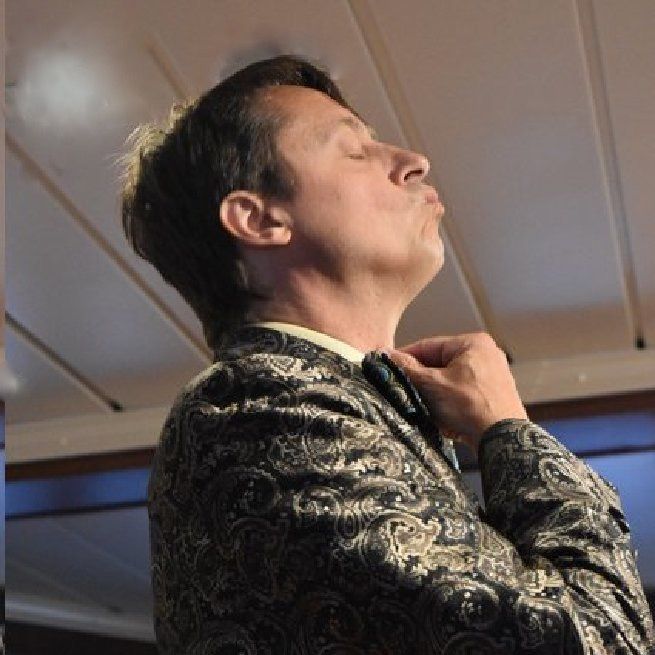 Good Ol' Variety Show
with Steve Marking, jazz pianist singer JoAnn Funk and bassist Jeff Brueske
Baritone Steven Marking and jazz singer pianist JoAnn Funk team up for this show of humor and astonishing musical repertoire. They join their considerable talents, both as soloists and in their duets, to take you on a rollicking and stunning ride filled with awe, toe tapping and laughter! 
JoAnn is an accomplished jazz and classical pianist with a sultry singing style all her own. Steven has sung opera and oratorio professionally for many years and he is equally at home in all styles of music, from the American songbook to show tunes and gospel. He is a comfortable and charismatic performer and best of all, being Norwegian, he also tells Ole and Lena jokes like nobody else.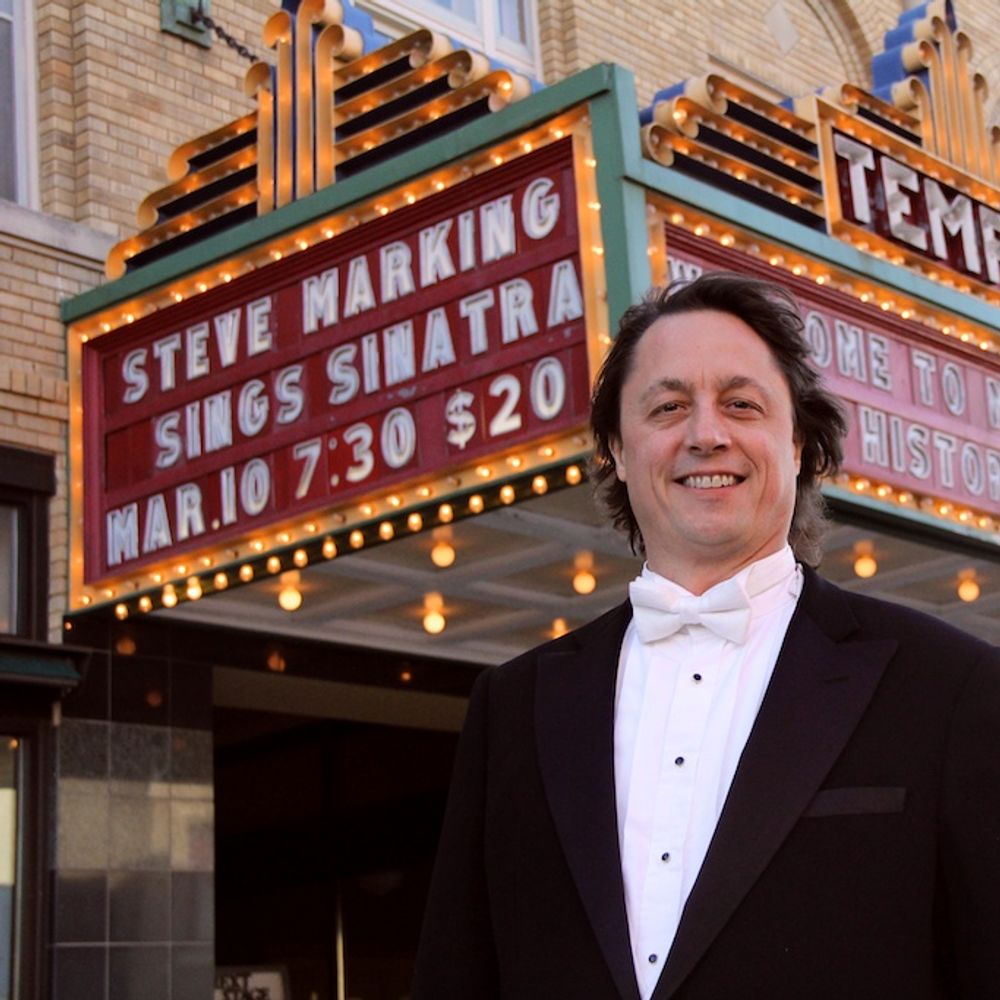 Tribute to Sinatra
with Steve Marking, jazz singer pianist JoAnn Funk and bassist Jeff Brueske
Steve Marking's Tribute to Sinatra show has pleased many audiences. It has been performed to rave reviews in theaters, for groups large and small, and for church and senior programs. It is a lively show, featuring the best of Sinatra.
Steven Marking can be croon the favorite ballads like Time after Time or swing triumphantly in My Way and New York New York. Singer pianist JoAnn Funk lends her formidable piano and hard swinging vocal skills to this show, as well as entering into some charming duets with Steve. Bassist Jeff Brueske rounds out the group and for a quartet and drummer Nathan Norman ups the swing factor. 
MARKING SENSATIONAL IN SINATRA SHOW!
"Steven Marking brought a bit of New York, a bit of the Rainbow Room Saturday night (Sept. 25) to the Cargill Room ...Marking staged a sensational cabaret-style Frank Sinatra tribute and sang the classics with his polished, opera-trained voice. Marking is a phenomenal performer and sings with precise diction, terrific tone and sustains a phrase with natural ease so you can enjoy every beautiful note and lyric. He brings warmth and heart to his performance. When Marking does the Sinatra show again, you must see it." 
-Posted by: Terry Rindfleisch on September 27, 2010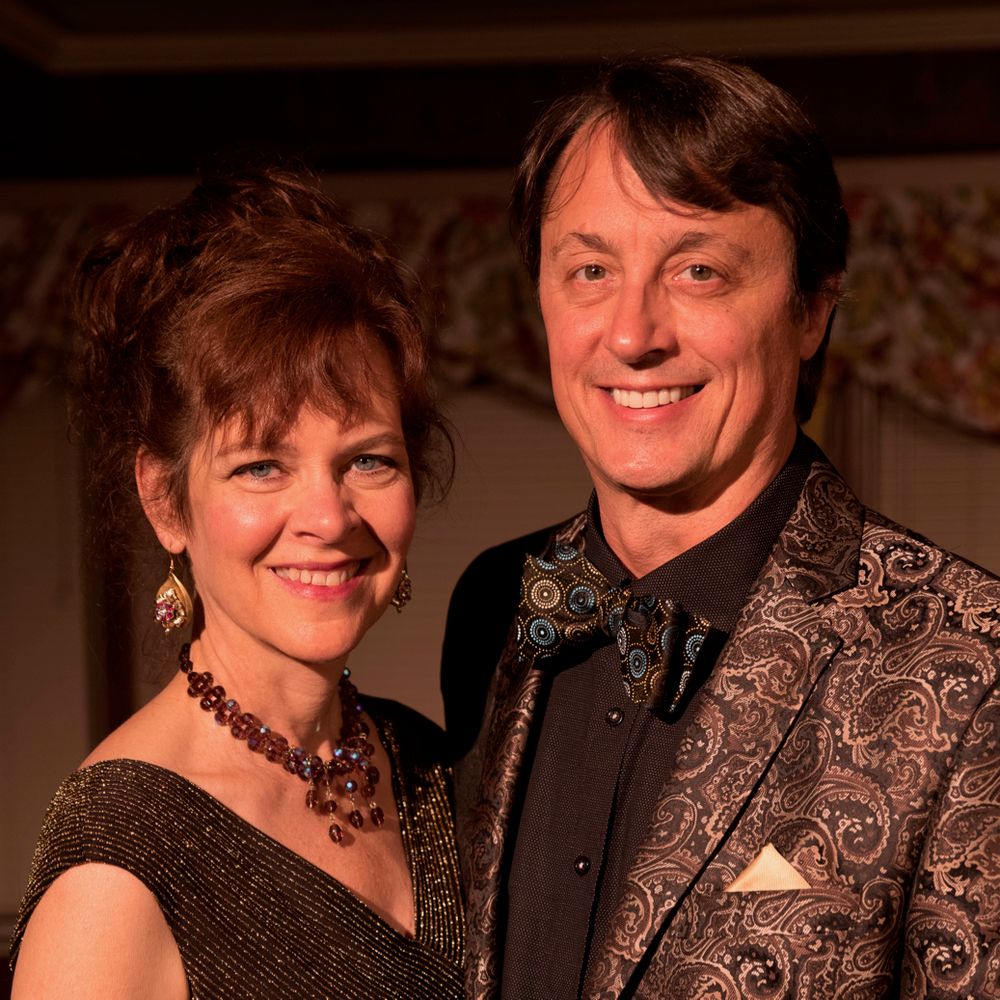 Our Great American Music
Steve Marking with jazz singer pianist JoAnn Funk
Steve Marking and JoAnn Funk have been traveling the Mississippi, Ohio and Cumberland Rivers for 8 years, a musical performers and guest speakers. It quickly became apparent to both of them how much of our Great American Music originated around our most spectacular river, the Mississippi!

Take a musical time trip along the river, starting with ragtime and spirituals, touching on jazz, blues, Elvis Presley and on into current day river music!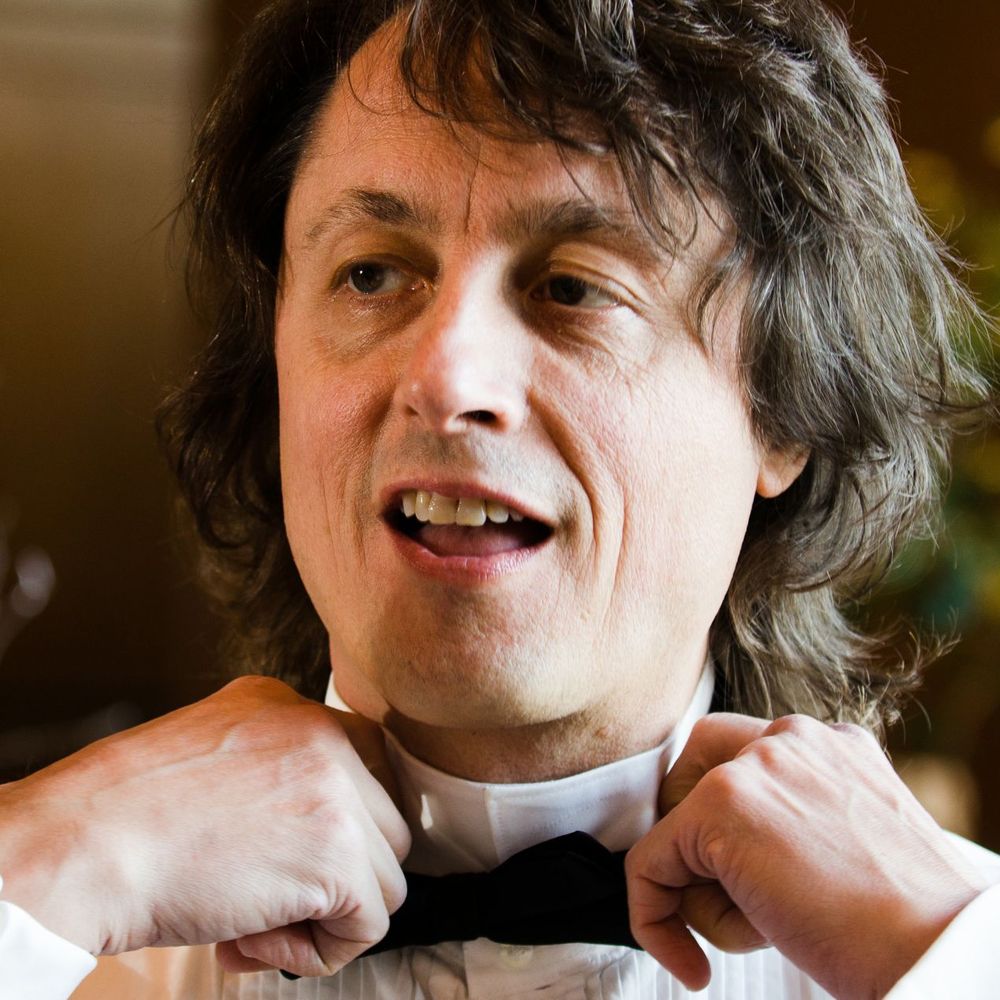 Salon Concert
Steve Marking with pianist JoAnn Funk
This concert is based on the salon concerts of old, where friends would gather around the performers for an intimate concert in someone's home. It features a wonderful variety of classical art songs, from Verdi to Schubert, from Shenandoah to a very funny song by Flanders and Swann.
The marvelous artistry of both Steve and JoAnn is evident.
Steve will provide translations for all songs.