A three minute demo of Steve's hit show, "Our Mighty Mississippi!"
Our Mighty Mississippi is also available as a DVD (the entire show) or CD (just the music) under Store
 "The audience jumped to their feet for a standing ovation after Steven Marking's show "Our Mighty Mississippi". Being we are a river town, folks could easily relate to the music, stories and photos of this great river and Steven's beautiful baritone voice and warm presence made it even more captivating!" ... Kris Niebler, Program Director, Coon Rapids, Minnesota 
 
Steve's show "Our Mighty Mississippi", joyfully combines all of his passions: music, The Mississippi River,  photography and filmmaking.
Steven Marking is a current day Mark Twain with a gorgeous voice. Add in a touch of Ken Burns and a bit of Garrison Keillor and you will see why Our Mighty Mississippi touches all who have ever dipped a toe into the Mississippi River, watched an eagle soar - or dreamed about it. 
In Our Mighty Mississippi,  Steven Marking shows you beautiful and thrilling views of our greatest river, sights that you are unlikely to ever see unless through the lens of his camera. 

A world class baritone, he is a master of all styles of music. The music in the show, all his singing, ranges from "Ol' Man River" to Aaron Copeland's "The Boatmen Dance" to  "Up A Lazy River" to his own original song, the bluegrass tinged "Gone Fishin' ". A comfortable presence on stage and master storyteller, he weaves tales of river lore and history together throughout his show.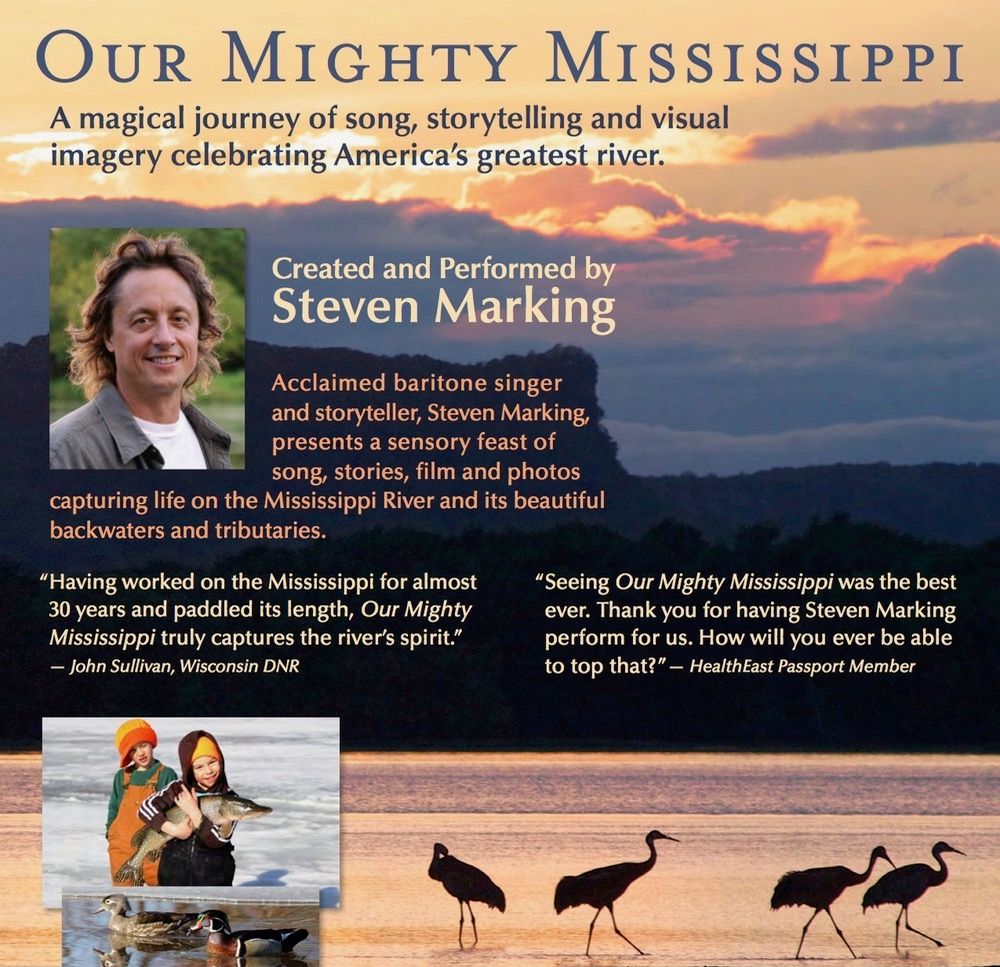 The story behind the show ...

Steven Marking grew up on the Mississippi River on Brice Prairie in Wisconsin. He spent his childhood on or in the river, exploring the backwaters, fishing, hunting, swimming and skating. Thus began his life long love affair with our greatest river.
His stunning baritone voice and studies took him to the east coast, where he received a Master's in vocal performance from Peabody Conservatory. He spent the next twenty years studying, touring and performing opera in the New York area. 
Yet the Mississippi River of his boyhood kept calling him back. Finally, after twenty years, he heeded its call. He returned to the midwest, to the great river of his youth and discovered a new passion and remarkable skill for photographing and filming all things Mississippi River. 

He weaves his incredible photographic talents with his stunning voice and incredible knowledge of the river to create Our Mighty Mississippi, a show that has now been seen and loved by thousands of people.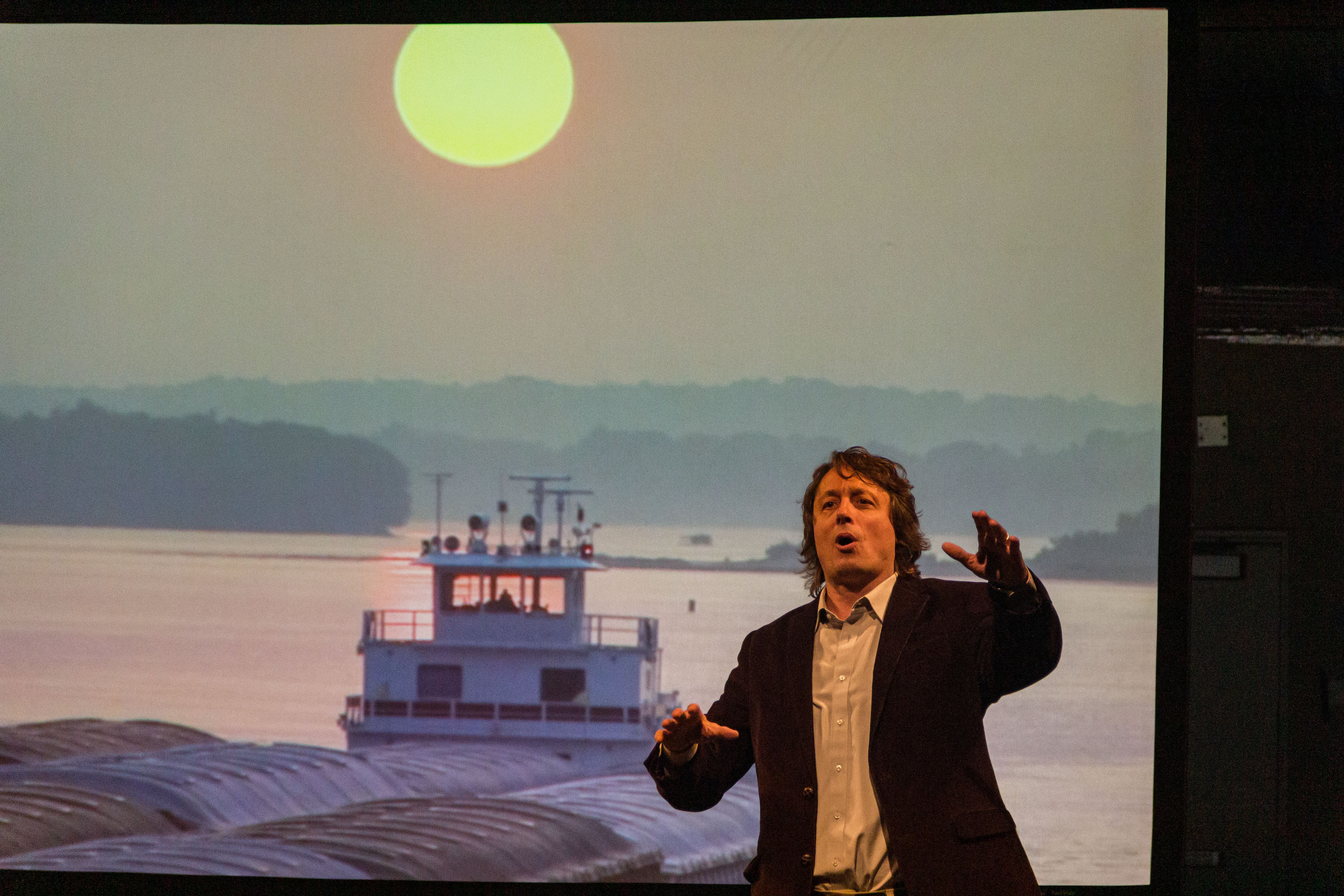 ​​​​​​​
Our Mighty Mississippi has been performed to enthusiastic responses in settings ranging from theaters seating 600 people, such as the Phipps Center for the Arts and the Weber Center for the Arts, yearly runs at the 250 seat Centennial Showboat in St Paul, aboard the American Cruise Lines luxury river boats, to churches and corporate events. 
Our Mighty Mississippi is also available as a DVD (the entire show) or CD (just the music) under Store