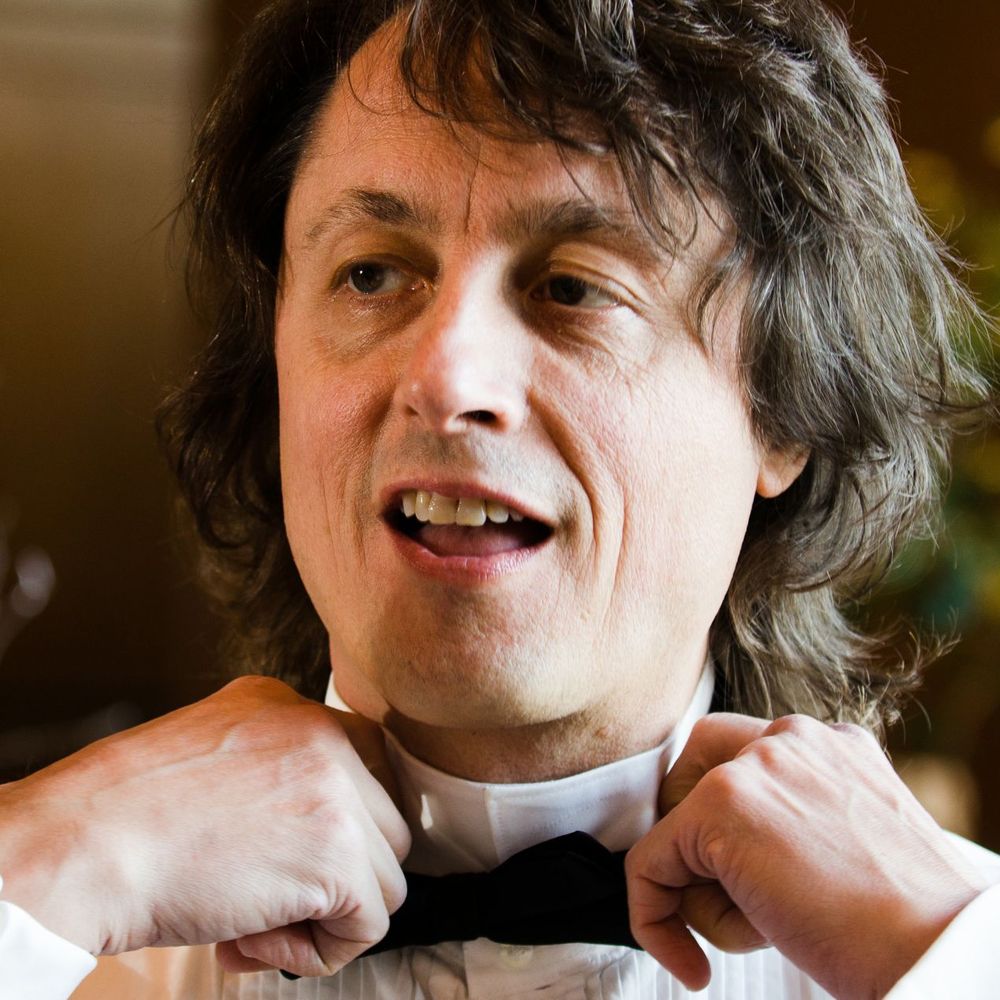 CLASSICAL BARITONE
OrATORIO AND OPERA
Steve's unique baritone voice, with its unusual range, is powerful enough to easily soar over an orchestra while still retaining perfect pitch, musicality and diction. His warm and magnetic stage presence enhances every performance.

Steven has frequented the concert stage both in oratorio and opera. After receiving his master's in vocal performance from Peabody Conservatory, he participated in the Yale Opera Artist Diploma Program  and performed opera and oratorio in the New York area for 22 years.

His 2012 move to the Twin Cities, where he was delighted to discover exceptional musicians and the "land of 10,000 choirs"  has provided many performing opportunities of oratorio and opera as well as his own shows.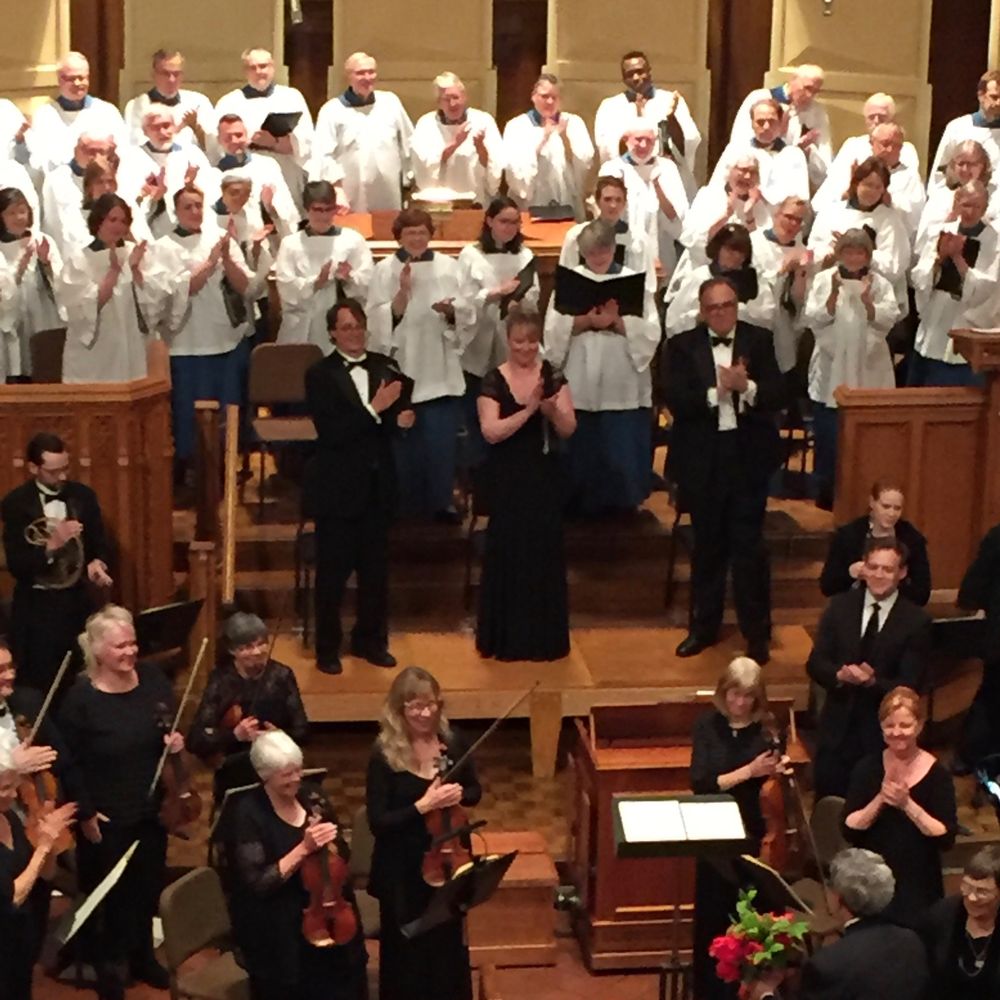 Oratorio
Oratorios performed
Bass Soloist Bach B Minor Mass, Haydn Creation (photo on left), Vaughan Williams' Hodie, Mozart Requiem, Faure Requiem, Brahms Requiem, Brubecks's Gates of Justice with symphony and choir at Hennepin Avenue United Methodist Church, Minneapolis, Minnesota (2012 - 2017)
Bass Soloist Dvorak's Te Deum with Metropolitan Symphony and Minnesota Chorale, 2012
Bass Soloist Handel Messiah at Christ Episcopal Church, Cooperstown, New York (2009) and with Octavos Singers Schnenectady, New York (2002)
Bass Soloist Bach Magnificat and Vaughan Williams Fantasia on Christmas Carols at Christ Episcopal Church, Cooperstown, New York (2008)
Bass Soloist in Haydn Mass in Time of War with Burnt Hills Oratorio, New York (2008)
Bass Soloist Faure Requiem at Glen Falls First Presbyterian (2004)
Bass Soloist Beethoven's 9th Symphony with Sinfonia da Camera, Champagne, Illinois (2004)
Bass Soloist Stainer Crucifixion at St Paul's Episcopal, Troy, New York (2004)
Bass Soloist Mozart Requiem with Albany Pro Musica (2002)
Elijah in Elijah Bennington with Vermont Choral Society (2001)
Bass Soloist Orff's Carmina Burana with Battenkill Chorale (2002)
Raphael in Haydn Creation with Sinfonia da Camera (2002)
Steven Marking Bass Soloist Haydn Creation 2017 Sample 1
Bass Soloist Steven Marking
Steven Marking Bass Soloist Haydn Creation 2017 Sample 2
Steven Marking
Steven Marking Bass Soloist Tuba Mirum Mozart Requiem 2016
Steven Marking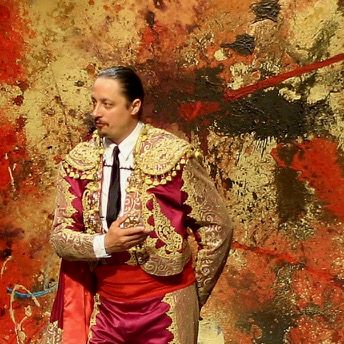 Opera and Musical Theater
Roles performed
OPERA 
Roles Performed: 
2013 Naval Captain in Manon Lescaut  with Minnesota Opera
2011 Jekyll and Hyde in Jekyll and Hyde, Muse Theater, La Crosse, Wisconsin
2010 Sweeny Todd in Sweeny Todd, Muse Theater, La Crosse, Wisconsin
2009 Baron Ochs in Der Rosenkavalier with Sinfonia da Camera
2008 Mr. Smith in R. Baksa's Red Carnations, Diamond Opera Theater, New York
2006 Count Almaviva in Le Nozze di Figaro with Sinfonia da Camera  
2005 Wotan in Die Walkure, The Walkure Project, New York City
2004 Escamillo (pictured) in Carmen with Middlebury Opera, Vermont
2004 Alfio in Calalleria Rustica with Opera Exelsior, Albany, New York
2004 Amonosro in Aida with Amato Opera, New York
1998 Rigoletto in Rigoletto with Amato Opera, New York
1998 Michonnet in Adriana Lecouvreur with Israel Vocal Arts Institute, Israel 
1998 Enrico Ashton in Lucia di Lammermoor with Lyric Theater, Manhattan, New York
1992 Barone di Trombonoke in Il Viaggio a Reims with Yale Opera
1990 Masetto in Don Giovanni, Peabody Conservatory